Fidelity Bank Names Brian Bueche Chief Credit Officer
Posted: September 30, 2019
EDINA, MINN. (September 30, 2019) – Fidelity Bank (www.fidelitybankmn.com), an independent, privately-owned business bank serving small to medium-sized businesses in the Twin Cities for nearly 50 years, has named Brian Bueche as Senior Vice President, Chief Credit Officer.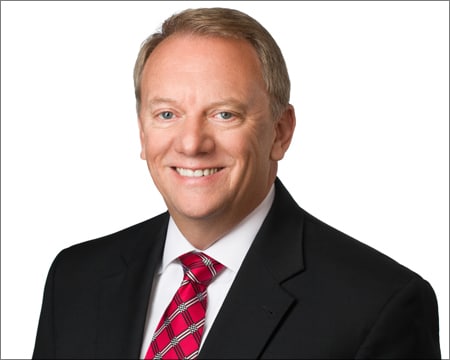 Bueche brings 28 years of commercial banking experience, including the origination, servicing and credit administration of commercial banking products. In his new position with Fidelity Bank, he will provide strategic leadership for overall bank credit quality and risk management as well as supporting the bank's profitable growth while preserving the long-term integrity and sustainability of the bank.
Most recently, Bueche served as a senior vice president and managing director of wholesale loan review for a Minnesota-based national bank holding company where he oversaw the evaluation of credit quality, credit risk, and emerging trends in the bank's wholesale lending portfolio. Prior to relocating to Minnesota, Bueche had been the executive vice president and chief credit officer at a Wisconsin-based bank.
Todd Williams, executive vice president and current chief credit officer of Fidelity Bank who has been with the bank for more than 30 years, will continue to serve as executive vice president at the bank. The addition of Bueche will allow Williams to focus more broadly on overall bank strategy and leadership and developing new ways to meet the evolving needs of Fidelity Bank clients.
About Fidelity Bank
For nearly 50 years, Fidelity Bank (www.fidelitybankmn.com) has helped small to medium-sized businesses in the Twin Cities and surrounding region gain access to the best financing terms. Fidelity Bank offers expert business banking solutions, including commercial lending options, warehouse funding and more to a wide range of industries.