Solutions designed to enhance your business banking experience
Additional business services are available to support clients with solutions that will make your business banking experience easier and more secure. Fidelity Bank offers the following third-party business solutions to our clients.
Third-Party Risk Mitigation
Third-party risk intelligence automates the process of evaluating any third-party commercial risk relationship. This solution is provided through a partnership with Argos Risk®. AR SURVEILLANCE™, Argos Risk's universal solution, easily and effectively automates the processes of business health and credit risk mitigation by monitoring, analyzing, and managing data from thousands of trusted third-party data sources available on 32+ million U.S. businesses. Fidelity Bank has partnered with Argos Risk to offer an affordable, monthly subscription for this service.
AR SURVEILLANCE
Delivers actionable data through an intuitive, visual dashboard.
Allows you to monitor your mission critical accounts 24/7 and notifies you of material changes.
Offered at a discounted rate for Fidelity Bank customers.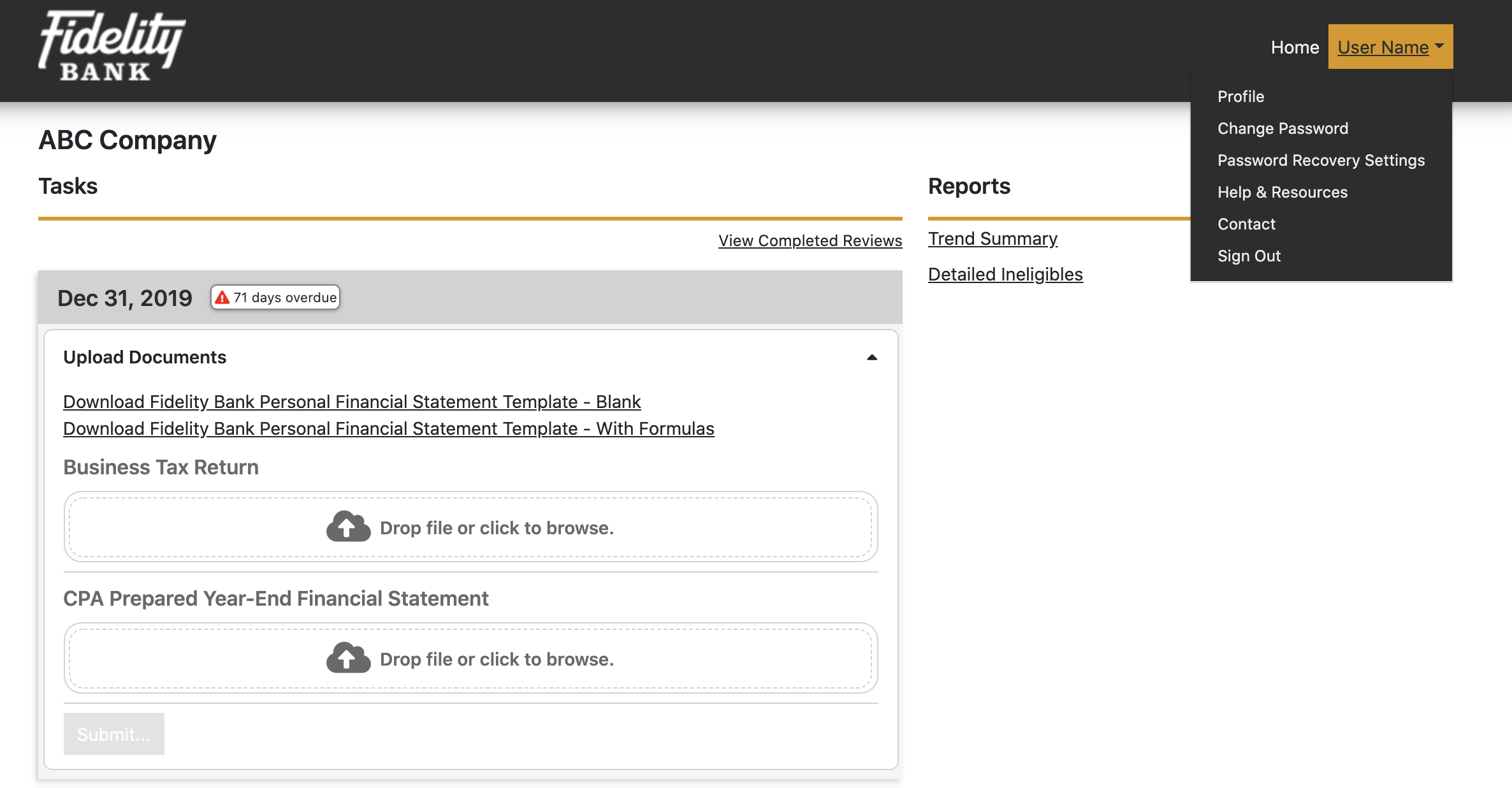 Client Dashboard
Fidelity Bank's Client Dashboard is an innovative internet data management system that allows clients to upload their company's financial information to Fidelity Bank electronically, simplifying the regular reporting process. Through the Covarity dashboard reporting capabilities, businesses have access to updated trending reports and to view archived reports in a secure and easy to use environment.
Simplify your reporting processes.
Gain access to updated trending reports.
View archived reports in a secure environment.