With an ESOP, many winners in sale of a business
By Jeff Campbell, Senior Vice President, Fidelity Bank

For many business owners, a succession plan is about more than creating an exit strategy or profiting from the sale of the company. It's about preserving a legacy in a way that benefits the company and its employees as well as the business owner(s).
One way to do that is by selling the business to your employees through an employee stock ownership plan, or ESOP. Unlike selling to a competitor or private equity group, establishing an ESOP provides a range of benefits to all involved.
With an ESOP, business owners sell some or all of their shares to a trust that manages the company's stock. Employees get an ownership stake in the company and a potentially valuable retirement benefit. The sellers receive a fair price for their shares and have the option to remain involved in the business. The business benefits from continuity and stability.
For Mark Gaetz and Jim Burns, former owners of Mulcahy Company, establishing an ESOP was a way to continue to be involved in the operation and growth of their business while rewarding the employees who helped make it a success.
Founded in 1929, Mulcahy Company represents a variety of manufacturers producing products for the heating, cooling, and plumbing industries. Gaetz and Burns purchased the company in 2009, and under their leadership it tripled in size.
"When we hit 60 employees, we had a lot of people wanting a piece of the pie," said Gaetz, Mulcahy Company CEO. "So you've got to concern yourself with how to divide it up every year. Invariably you can't do it right, there are too many politics involved. So we started going down the ESOP avenue."
Setting up an ESOP can be complicated. Partnering with the right team of experts makes the process easier and ensures a smooth transition of ownership.
"After meeting with Mulcahy shareholders there were several common themes," said Joe Skorczewski, director of Chartwell Financial Advisory. "Younger shareholders valued a smooth transition, with continuity in management and the opportunity to work another 15-20 years. Shareholders nearer retirement valued liquidity and limited business disruption. The board sought a tax efficient way to transition ownership to the next generation and set up Mulcahy to perpetuate itself. In this case, all signs pointed to ESOP."
In order to purchase shares from the sellers for the newly established trust, most ESOPs require some portion of funding through a loan. When financing is involved, working with a lender who understands ESOPs and your business is key to the transition.
Our team collaborated with all of Mulcahy's advisers to get the deal done as quickly and seamlessly as possible by remaining flexible, giving easy access to decisionmakers, and ensuring the funding was structured for success.
"With remarkably stable financial performance and a wonderful employee focused culture, Mulcahy was well suited to take the next step in its ownership transition journey," said Skorczewski. "Employee benefits are set to increase, management will be even further motivated to drive shareholder value, and the customers and communities Mulcahy serves ultimately stand to benefit from transitioning ownership broadly to the ESOP."
For some companies, the journey to becoming an ESOP is not quite as direct. Both timing and company culture play an important role in determining the success of an ESOP.
Some questions to consider before pursuing an ESOP for your business:
Does the current business valuation for the sale of the company meet the financial goals of the owner/seller?
Is the right management in place order to achieve a smooth transition and ensure company longevity?
Will your employees embrace the mind-set of an employee-owner and approach their roles in a way that benefits the company as a whole?
Diversified Plastics spent several years considering options for a succession plan before pursuing an ESOP in earnest. Founded in 1977 by Jim Dow, Diversified Plastics is a full-service plastic injection parts manufacturer providing prototyping, manufacturing, and assembly.
"As not just the owner but the founder of the company, Jim was very concerned about the people that stayed with him, because we had some very long-term employees," said Roger Vang, Diversified Plastics CFO.
Once the timing was right, things began moving quickly to get the deal done. Their bank initially agreed to finance the transaction based on the outside valuation of the business.
However, not all financial institutions are comfortable handling the financing for ESOP transactions. Despite their increasing popularity, funding ESOPs is still a relatively niche market for lenders due to the complexity of these transactions.
After additional analysis, the bank was no longer willing to give up the personal guarantees that heavily collateralized the seller's personal assets. So, on the recommendation of their financial adviser, Diversified Plastics turned to Fidelity Bank for financing.
Becoming an ESOP improved cash flow so dramatically that the company has been able to finance a lot of their capital equipment internally. It also proved to be a valuable recruitment tool.
Today, there are nearly 7,000 ESOPs in the United States, with more than 14 million employees participating. On average, ESOPs are 25% more likely to stay in business and employee-owners were four times less likely to be laid off during the recent recession.
With the right financing and structure in place, becoming an ESOP has the ability to improve the financial performance of your company, keep jobs in your community, and help build the overall wealth of your entire workforce.
About the Author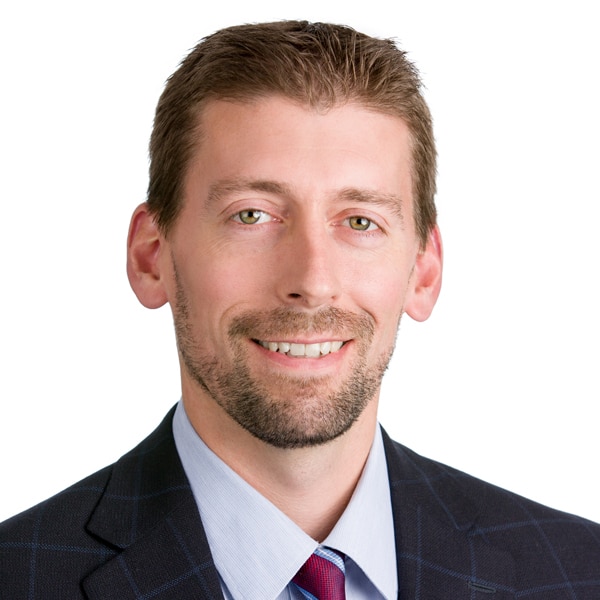 Jeff Campbell is a senior vice president and commercial lender at Fidelity Bank. Jeff specializes in working with entrepreneurial, closely-held and family-owned businesses, helping to find the right banking solutions that fit their unique needs from working capital to M&A to ESOP transactions. Jeff aims to genuinely build relationships with his clients, watching their businesses evolve over time. He is known for proactively working with clients to address their business challenges and opportunities and being a trusted resource and advisor.
Jeff joined the team as a commercial credit analyst after graduating from Hamline University with a degree in Economics and Business Management in 2001.