Fidelity Bank adds Sarah Manley to its Management Team
EDINA, MINN. (December 22, 2020) – Fidelity Bank (www.fidelitybankmn.com), an independent, privately-owned business bank, recently named Sarah Manley to the newly created position of Assistant Vice President – Marketing.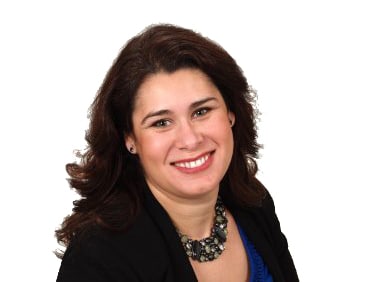 Manley will oversee all aspects of the marketing team and efforts, including strategy, implementation and measurement of all integrated marketing programs, online marketing, direct marketing, social media, events and public relations for Fidelity Bank and TCI Business Capital.
President Todd Williams said, "We are excited to have Sarah on board and look forward to many successes under her leadership. Ms. Manley brings a wealth of marketing experience from Fortune five corporations, small businesses and agencies. We know she will be a great addition to the bank, and I look forward to working with her in this role."
Before joining Fidelity Bank, Manley utilized her marketing expertise at UnitedHealth Group in Talent Marketing. She also established marketing programs for hospitals, health care, and manufacturing clients in rural Minnesota. Manley earned her MA in Communication from the University of Wisconsin-Stevens Point and a BA from Beloit College. She is actively involved on the Board of Directors of the non-profit organization, Laura Ingalls Wilder Legacy and Research Association (LIWLRA).
About Fidelity Bank
For over 50 years, Fidelity Bank has helped small to medium-sized businesses in the Twin Cities and surrounding region gain access to the best financing terms. Fidelity Bank offers expert business banking solutions, including commercial lending options, warehouse funding, equipment financing, cash management and factoring services and more to a wide range of industries. For more information about Fidelity Bank's complete line of financial services, call at 952-831-6600 or visit Fidelity Bank's website at www.fidelitybankmn.com.