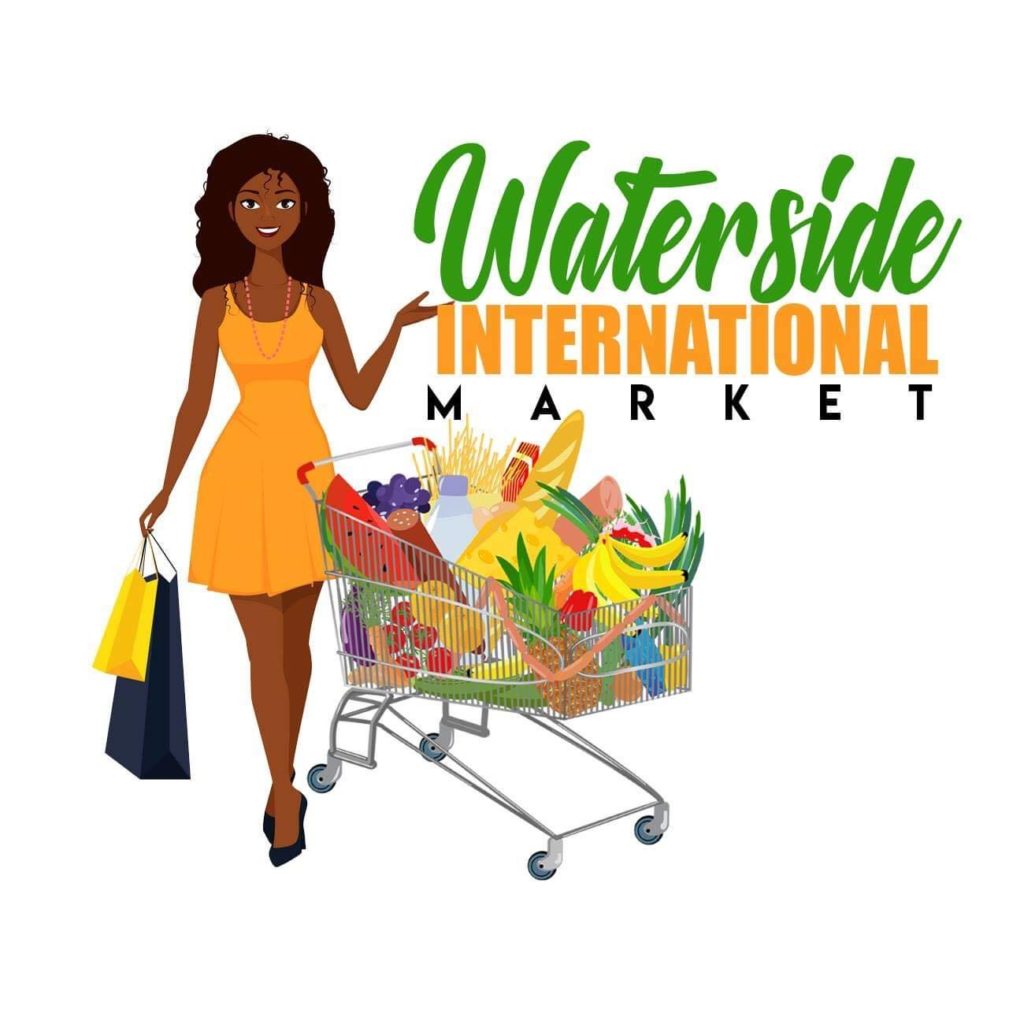 Fidelity Bank Helps Waterside International Market Expand for the Future
Posted: September 8, 2021
Minnesota is home to the largest Liberian population in the United States — a community of African immigrants concentrated in the Brooklyn Park area. Waterside International Market in Brooklyn Park offers this growing community a taste of home with African grocery, food and beverage products that are familiar to them.
Named after the largest market in Liberia's capitol of Monrovia, Waterside International Market attracts repeat customers from as far away as St. Cloud and Rochester, as well as local customers, due to the scarcity of African foods in Minnesota grocery stores.
The market is owned and operated by Assata Kamara, a Liberian immigrant who came to Minnesota by way of Philadelphia. It was there she first discovered her passion for the grocery business while working in her mother's Liberian grocery store throughout high school and college.
After moving to Minnesota and meeting her husband, Molley Kamara, she said to him one day, "You know, I don't know anything other than selling groceries. That's just where my heart is. I've been doing this since tenth grade."
Assata recognized that there is a huge Liberian community here whose need for familiar foods and ingredients could be met by a grocery market like her mother's in Philadelphia. So, in 2017, they found a location, generated financing with the help of family and friends and started selling groceries supplied by Assata's mother.
In 2020, at a time when many businesses were struggling to recover economically from the COVID-19 pandemic, Waterside International Market was thriving. At the same time, their building's landlord was looking to sell. Assata saw an opportunity to purchase the building and not only expand the market, but move another business owned by Molley, F&G Beauty Supply, to the same location.  
As immigrants and first-generation business owners, a lot of their business practices and agreements had been informal. The Liberian Business Association, community-based organization to which they belong, recommended Assata work with a consultant to get more hands-on technical assistance to develop the business plan and obtain funding for the real estate purchase.
Christy Morrell-Stinson, founder of Significant Advantage and chief strategy officer at Paadio Consulting, helps small businesses like Waterside International Market/Kamara LLC, with the strategy and technical assistance to grow their business and find funding.
Christy worked closely with Assata to develop a business plan and coordinate a multi-disciplinary team for commercial real estate, business, legal, insurance, financial planning, commercial lending, and city planning, as well as Opportunity Zone and New Market Tax Credit consulting.
To finance the purchase, Christy suggested working with a local lender who specializes in new market tax credit loans. Unfortunately, the seller was eager to close the deal quickly and the process floundered when the bank they had been working with wasn't responsive to their needs.
"We had worked very hard to put everything together. We had a great application. We had done a lot of research, etc. so we were looking at this going, you know the buyer could lose the purchase opportunity," said Morell-Stinson. "The purchase agreement called for performance by a certain date, and it wasn't looking like we were going to come anywhere close, and we just weren't getting a response."
So, Christy recommended working with Fidelity Bank. She had known Jeff Boyle, Fidelity Bank's senior vice president, commercial banking, for years and knew the lender could make them a priority.
"Christy was very resourceful. We had so many challenges trying to secure this loan, but she directed us to Fidelity Bank," said Molley Kamara. "We'd never knew anything of Fidelity Bank. I had never heard of it. I had never seen it. It has no location in Brooklyn Park. So, she was one of the most resourceful in the process and we are very grateful to her for that."
Knowing the time constraint they were under with a seller who was anxious to close and was growing increasingly frustrated, Jeff knew a quick closing was of the utmost importance.
Fortunately, Fidelity is a nimble bank with a flat organizational structure, its bankers have the flexibility to customize solutions, the power to make decisions, and the ability get things done quickly.
For the purchase of the building, Jeff recommended Assata apply for a Small Business Administration (SBA) loan. In particular, the SBA 504 loan program provides long-term, fixed rate financing of up to $5 million for major fixed assets that promote business growth and job creation.
SBA loans allow a company to have flexible financing terms and types of collateral and can be used to finance inventory and equipment purchases, meet seasonal working capital needs, and purchase real estate.
As an experienced SBA Lender, Fidelity Bank receives a quicker turnaround on applications submitted to the SBA and was able, in turn, to pass that quick turnaround time on to Assata to get the deal done as quickly as possible and satisfy the needs of the seller.
According to Molley, who was very involved and supportive throughout the process, Fidelity Bank was significantly more communicative than previous banks the Kamara's had worked with in the past.
"With previous banks, we were left to navigate the process on our own and figure out what was needed and what was going to happen next," said Molley. "That was not the case with Fidelity Bank. They were very helpful, and you could tell all the teams were involved in making Assata's loan a priority."
By streamlining expenses and trading a lease payment for a mortgage payment, Waterside Market is building equity, making it possible to finance the next phase of the building remodel as well as launch ecommerce later this year. For Kamara, the new funding not only made purchasing the building possible, but over time it will enable continued growth — including plans to open additional locations by 2024.
Fidelity Bank is focused on investing in the success of privately held clients throughout the community by taking a genuine interest in their clients' business banking goals. Helping people like Assata, an immigrant woman who stepped up and took hold of an opportunity and is now a real estate owner, building equity in the community, reach their goals is a win for everyone involved.