Financing Equipment Offers Sizable Financial Benefits
By Mark Paetznick, Vice President, Equipment Financing and Leasing, Fidelity Bank

No matter what industry you are in, capital equipment likely makes up a significant part of your balance sheet. When the time comes to replace failing equipment, upgrade outdated machines, or acquire new equipment to meet growing demand, these purchases represent a significant investment.
With an ongoing global pandemic and continued economic uncertainty, business owners may be wondering if now is the right time to invest in new equipment. In fact, for many businesses, this is the perfect time to take advantage of historically low interest rates and maximize the tax benefits available through equipment financing and leasing.
Preserve Cash
Even when a business may have enough cash on hand to write a check and purchase the equipment outright, financing enables the company to preserve cash for other operating expenses. Keeping more cash on hand means more financial flexibility.
Maximizing cash flow is especially important during times of economic uncertainty. It frees up cash to deal with unforeseen challenges, such as making payroll if we experience another large scale shut down of the economy. It also ensures cash is available to take advantage of potential growth opportunities, such as expanding your own capacity by acquiring a competitor who may not have weathered the downturn quite as well.
Craig Lehmann of Donlen, a provider of financing and fleet management solutions across all types of industries, advises customers on the many advantages of leasing over buying equipment. In his role as director of capital markets and syndications, Lehmann assists customers in setting up financing for specialty assets, larger trucks, and equipment. Many of Donlen's customers provide essential services and cannot be without the use of their vehicles or equipment for any length of time.
"Right now it's more important than ever to preserve cash for general business purposes, instead of tying it up in equipment," said Lehmann. "Leasing new assets is a way to refresh equipment, reduce maintenance expenses and reduce downtime. The last thing you want to be doing right now is taking trucks off the road or machines out of use to repair them."
Maximize Tax Benefits
Businesses that may have held off investing in equipment when much of the economy was closed earlier this year might consider doing so now. Not only are interest rates at an all-time low, there are significant tax advantages to acquiring equipment prior to the end of the year.
For instance, section 179 of the Internal Revenue Code (IRC) allows companies to expense some or even all (depending on how much they acquire) of their equipment purchases. Rather than capitalizing the asset and depreciating it over time, the business deducts the cost of the equipment, effectively lowering their current-year tax liability.
There are a variety of equipment finance options that offer appealing tax advantages to lessees. For example, a True Lease can be a good financing option right now. This is a multi-year lease where the bank owns the equipment for tax purposes and takes the depreciation, while the lessee is able to claim the full lease payments as an expense. The bank is then able to pass the depreciation onto the lessee, resulting in a lower interest rate and lower monthly payment amount. At the end of the lease, the lessee has the option to purchase the equipment at fair market value.
Similarly, a terminal rental adjustment clause (TRAC) lease allows the bank to hold the titles and take the depreciation on vehicle purchases. The bank is able to pass the depreciation onto the lessee as well as offer some really attractive interest rates. At the end of the lease term, the lessee can buy the vehicle for a predetermined residual amount, or choose to sell it.
An example of a very specialized tax situation is equipment financing for employee stock ownership plan (ESOP) run organizations. If an organization is 100% owned by an ESOP, they do not benefit from the use of depreciation. It provides no value to them. However, by financing the equipment with a True Lease, the bank is able to take the depreciation and pass the savings onto the organization through smaller payments and lower interest rates.
Reevaluate Past Purchases and Existing Financing
Perhaps a company was doing really well in 2019 and the beginning of 2020 and purchased a lot of equipment with cash rather than financing it. Now suddenly things have changed and they wish they had more cash on hand. One way to monetize those assets is to do a sale leaseback. Whether you acquired the equipment six, nine, or 12 months ago, the bank can work with you to structure a deal in which you get some of the cash back by financing the equipment for a period of time.
This is also an important time for companies to really evaluate their balance sheet, including how much debt they have and how that debt is structured. For instance, a business may have $2 million of financed equipment in total that they owe to five different lenders at different interest rates. We'll sit down with that client, review their financial statements, look at the structure of either the notes payable or the leases payable for the equipment, and work with them to refinance some or all of that debt at a lower interest rate. Refinancing is a simple way for a company to improve cash flow without having to increase sales or cut expenses.
Consider Pre-Approved Financing
Even if you're not quite ready to acquire new equipment, now is a great time of year to be talking to your banker about future financing and leasing options. Many businesses are starting to review their capital budgets for 2021. Of course, no one knows what's going to happen six to nine months from now. But as you're putting different scenarios together, if you know you'll be looking to buy capital equipment in the first or second quarter of next year, consider getting a pre-approved finance or leasing line in place now. You'll have the peace of mind that financing is taken care of, so you can spend your time running your business rather than scrambling and trying to find financing later on.
No matter what your equipment needs may be, working with your banker to choose the right finance or leasing options can help you maximize cash flow, take advantage of tax benefits, and enable your business to thrive, even during uncertain times.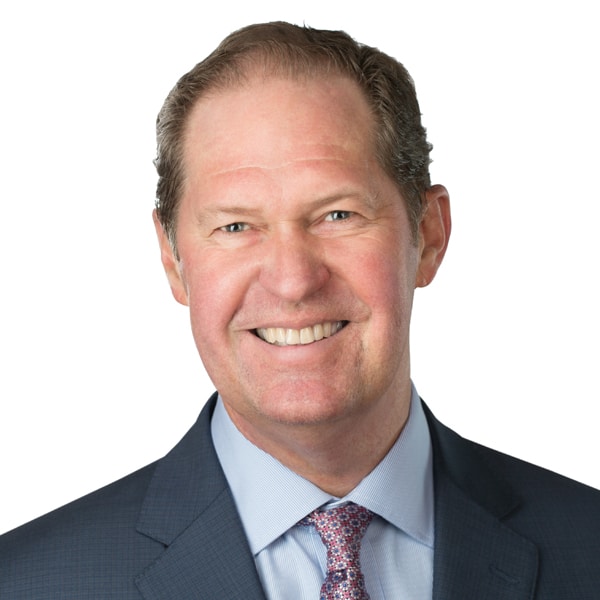 About the Author
Mark Paetznick is vice president of equipment finance and leasing at Fidelity Bank. With over 28 years of extensive experience in equipment finance, Mark understands the nuances of credit analysis, structuring transactions and negotiating documents. An out-of-the-box thinker, Mark has a knack for finding solutions that fit his clients' immediate needs, while also supporting their long-term goals.