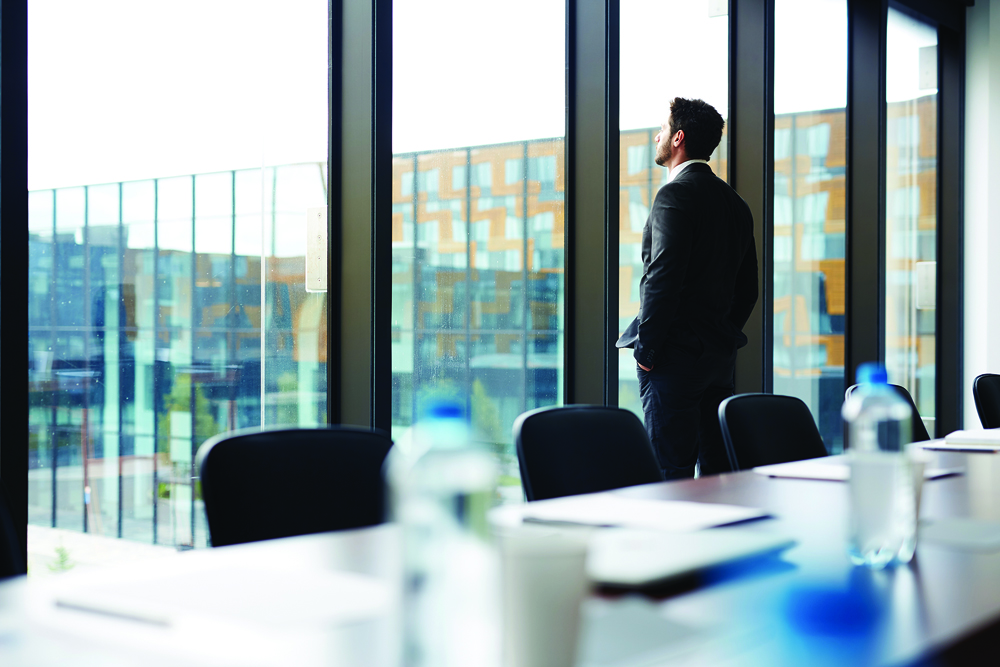 Navigating Financial Uncertainty: Advice for Business Owners
Posted: December 12, 2022
Monitor, plan, manage and adapt.
Owning a business often means being Chief Problem Solver in addition to all of the other hats you wear to keep your business running. When economic conditions are changing, the number of challenges your business faces grow. We have seen this repeatedly during the COVID era with changes in workforce expectations, supply chain disruptions, and inflation.
In October 2022, Fidelity Bank brought together a panel of experts to discuss the headwinds facing business owners and where to focus their attention to have the greatest impact. After all, you can create a response plan for many circumstances, even if you can't change the circumstances themselves. The panel was moderated by Ryan Carlson, SVP of Business Development & Cash Management at Fidelity Bank. The panelists were Dan Annunziata, Vice President of North American Surface Transportation at C.H. Robinson; Steve Schad, President at Optima Advisory, LLC; and Ken Saddler, Partner at B2B CFO.
You can watch a replay of the panel here. Key themes from the event are summarized below.
Supply chains and transportation is one area that our panelists covered. The labor market and changing workforce expectations are another, along with general economic conditions. So how does an individual business owner deal with these macro forces if they can't change them? Our panelists offered several ideas to manage and monitor these significant external pressures.
Supply chain:
The good news is that transportation costs for overseas shipping and ground transport have been dropping rapidly from the high levels that businesses saw earlier in the pandemic.
Interstate trucking jobs continue to be hard to fill, so some strains and unpredictability in the supply chain will remain. The industry is responding by adapting driving routes to allow for less time away from home at a stretch. They are also pursuing changes to industry regulations to let trained 18-year-olds become truck drivers.
The trucking fleet composition is changing. While there is industry excitement about autonomous vehicles, it will be years before that will become a significant part of the transportation industry as it will require major changes to nationwide infrastructure. In the short term, we will see more electric vehicles become part of the freight mix.
There is little that most businesses can do to influence the factors above, but it is still important to be aware of these trends. Business owners may have opportunities to re-evaluate their transportation contracts to lock in lower pricing. The other changes will bring new entrants to the market, increasing options for businesses to find a shipping solution that fits their needs.
Labor:
The workforce is aging, and population trends mean that many older workers will not be replaced after they retire. There simply aren't enough people in the younger generations entering the workforce relative to those retiring.
The labor participation rate isn't going to meaningfully increase.
The pandemic increased the visibility of evolving workforce expectations related to remote work and workplace engagement on social issues.
Fighting population trends is a losing proposition, so businesses must adjust their hiring and employee retention strategies. Businesses can adopt several strategies to ensure they have the labor they need to operate.
One option is to re-evaluate work schedules. Can work get done with part-time roles and flexible schedules?
Hiring criteria is another area where businesses may introduce more flexibility. Looking at job responsibilities to allow people with barriers to employment to join the workforce is one approach to broadening the talent pool. Offering additional flexibility by removing requirements related to lifting items, drug testing, or college degrees, when appropriate, or providing a second chance to someone with justice system involvement can create a dedicated and creative workforce.
Automation is another option for businesses struggling to fill roles by reducing the need for labor.
Finally, fractional leadership positions can be an excellent way for businesses to fill senior positions when their business doesn't require full-time attention to a particular function. These approaches require business owners to shift their thinking on how work gets done.
Supply chain and labor are just two of a multitude of inputs that business owners are managing on a day-to-day basis. The core advice from Fidelity Banker Jeff Campbell in his article from mid-2020 Financial Best Practices for Times of Economic Uncertainty is just as applicable now:
Cash is king: Create a cash flow forecast and monitor any deviations from your plan. In addition, it is always a good time to build your rainy-day reserve.
Know your financials: Specifically, deeply understand your costs of doing business and the factors that influence those costs. Evaluate your pricing to ensure it is keeping up with your costs and the value that you are providing to customers.
Be opportunistic: Know what opportunities in the market could transform your business through acquisition or other forms of partnerships and be ready for those conversations.
The key actions for many business owners in the face of macro forces that are by definition outside of their control are to monitor, plan, manage and adapt – and know that you have a support network of trusted advisors available to see you through the challenges and emerging opportunities with Fidelity Bank.
---