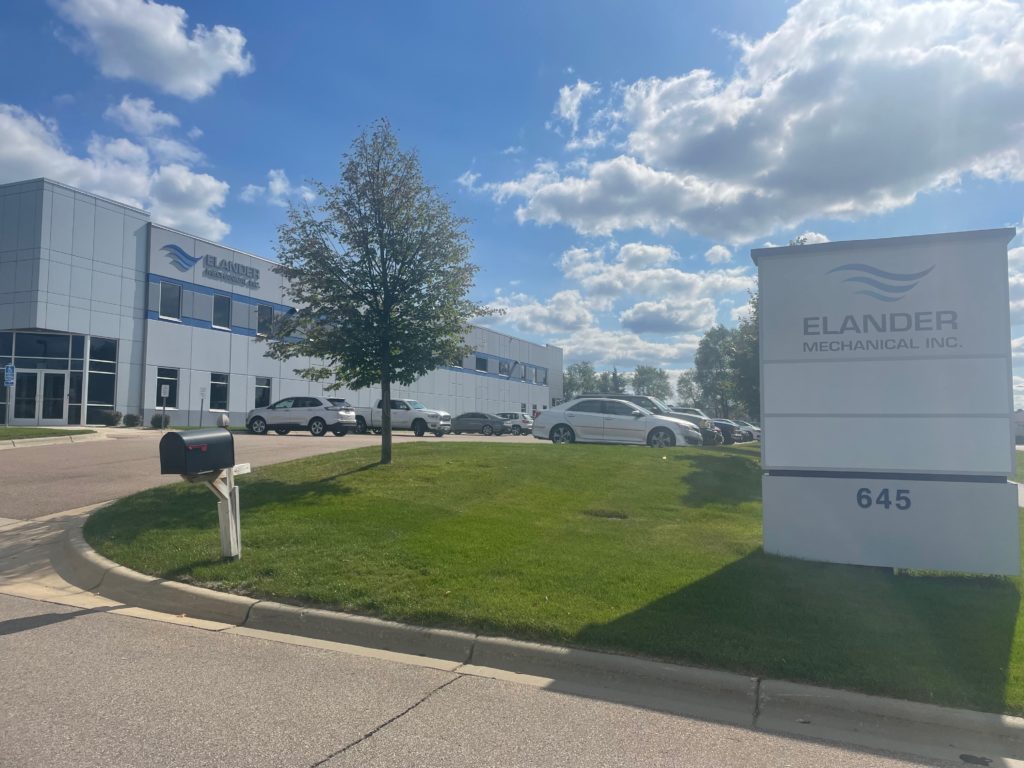 Streamlining the Onboarding Process for Cash Management Services
For business owners looking to take control of their finances, cash management services make it easy to securely and efficiently manage cash flow. Fidelity Bank offers a variety of cash management solutions, including deposit options, payment tools and information services, designed to help business owners better manage their cash flow while saving valuable time.
Recently, Elander Mechanical, Inc., a Twin Cities-based plumbing and heating company specializing in residential and commercial construction, decided to transition their cash management services to Fidelity Bank.
Previously, the company had a longstanding relationship with a large national bank. However, in recent months, Elander Mechanical felt that working with a local, commercial bank aligned more closely with their financial needs and business goals. As a small, family-owned business themselves, they appreciated the personal service and flat organizational structure of Fidelity Bank.
"Just having someone you can personally go to, knowing that they will take care of any issues you have is very valuable. That was a major contributing factor when deciding to make the change," said Cal Elander, CFO of Elander Mechanical, Inc. "We felt that with our previous bank, that wasn't really much of an option anymore."
Transitioning a banking relationship to a new financial institution can seem daunting to a business owner. A smooth transition requires significant planning, communication and coordination. Working with an experienced partner is critical.
"Elander Mechanical knew that we were going to take on as much of the heavy lift of the transition as we could for them. And outreach to their own vendors and clients – to ensure that payments were rerouted – is an important portion of the process," said Ted Becker, Cash Management Specialist at Fidelity Bank. "They tackled the outreach in an impressive manner and have been up and fully running with Fidelity Bank for some time."
As a bank, onboarding a new business client often requires coordination from a variety of internal departments, depending on the customer's financial services requirements. When multiple departments are involved in requesting documentation and communicating with a client it can be overwhelming and mistakes can happen.
Fidelity Bank has streamlined the onboarding process significantly for new cash management clients to ensure a smooth process. At one time, multiple departments were responsible for various facets of onboarding, setup and training. Today, new cash management clients work with one team and a have a single point of contact. That person gathers all the necessary information from the client and then uses it to produce the accounts, services and documentation concurrently. All services are implemented within the same timeframe, including providing login information and process training, so that all products and services are up and running at once.
"The overall experience was really smooth. Anything that I needed from Fidelity, they were right there to assist me," said Elander. "From phone calls to training to whatever resources I needed, they were right there to assist me. Their customer service is unmatched."
Today's cash management solutions are about more than simply processing payables and receivables efficiently. It's about safeguarding businesses from fraudulent transactions.
"As a forward-thinking business bank, we can improve cash management efficiencies for our clients in a secure manner, while providing significant value and personalized service," said Becker.
Cash management solutions such as Positive Pay and ACH Filter services can identify and help mitigate the risk of potentially fraudulent or unauthorized checks and ACH transactions by matching transactions presented to a business account against transactions that have been authorized.
"Fidelity Bank has a great ACH disbursement system that has really helped our cash flow," said Elander. "And the Positive Pay system they helped us implement, which allows me to approve any check that leaves our bank account, has been another great addition to our cash management system."
When asked what his words of wisdom might be to other businesses looking to transition to a new banking partnership, Elander says in general being slow and cautious in one's approach. He recommends being diligent, making sure the i's are dotted and the t's are crossed, before finalizing the transition.